The

Lo

rain

Co

unty Ka

yak

& Paddle Sports Group, LoCo 'Yaks, educates on marine debris prevention & devastation while protecting our local waters and opening hearts to the world of kayaking & adaptive paddlesports.
mission
We, the LoCo 'Yaks, promote fun, safe, and eco-friendly open-water kayak instruction and educational adventures for all ages and abilities, while supporting the maintenance and preservation of our natural waterways.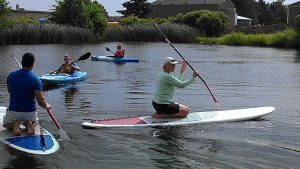 vision
Clean and beautiful, respected waterways throughout the world; where healthy, accessible water isn't a luxury, but a daily part of every life.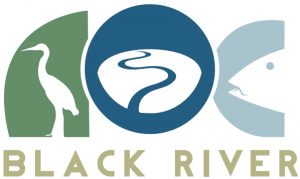 Black River AOC COmmittee
The U.S.-Canada Great Lakes Water Quality Agreement defines AOCs as "geographic areas designated by the Parties where significant impairment of beneficial uses has occurred as a result of human activities at the local level." An AOC is a location that has experienced environmental degradation. EPA and other federal and state agencies are working to restore the 27 remaining U.S. AOCs in the Great Lakes basin. As the facilitating organization for the Black River Area Of Concern Advisory Committee, we oversee Lower Black River Restoration Projects, reporting the Black River's progress to the Ohio EPA, US EPA, and Great Lakes Restoration Initiative (GLRI).

Mdpep
Marine Debris Prevention Educational Programs (MDPEP) are classroom-style presentations with candid discussions about things like storm drains, litter, doggie doo, & balloon releases.